2018 Okanagan Dream Rally TEASER Video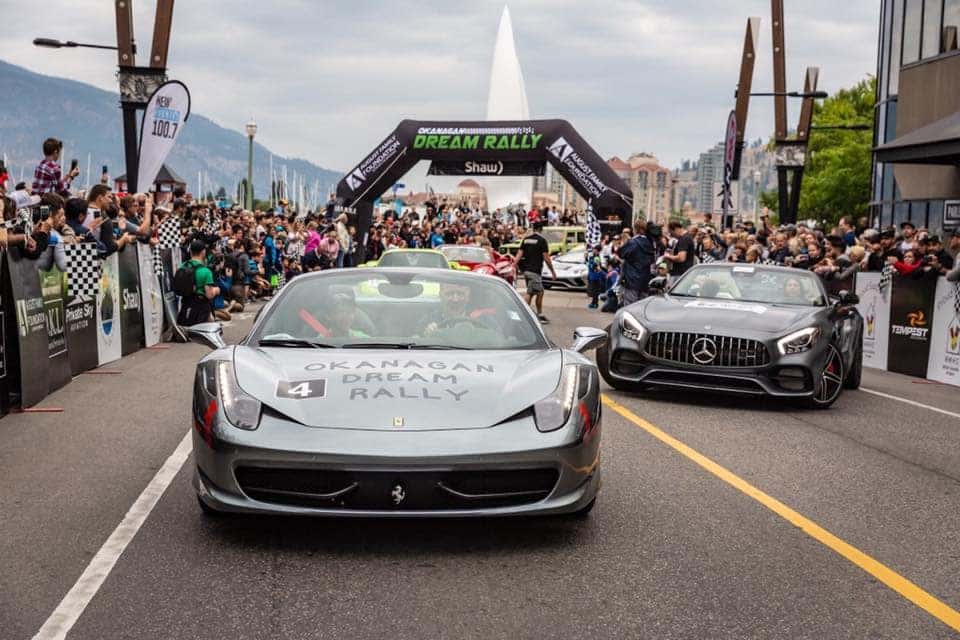 And just like that the 3rd Annual Okanagan Dream Rally is a wrap! 
?
?
We would like to send a huge heartfelt THANK YOU to everyone who joined us for the 2018 Okanagan Dream Rally.
We couldn't have done it without all of your support!
This was without a doubt our biggest and most exciting year yet.
We had an incredibly generous Launch Party and Live Auction on Saturday, followed by an amazing turn out Downtown Kelowna on Sunday morning.
Over 200 cars with special co-pilots and their drivers ready to go on the drive of a lifetime.
We had an amazing lunch at a private Hangar courtesy of BAREFOOT BEACH RESORT, a lead convoy and display of The British Columbia Dragoons Tank, and of course a fly-over by a CF-18 Hornet thanks to our Royal Canadian Air Force!
A special thank you to Shaw for being our Title Sponsor two years in a row as well as Kelowna Auction World for joining us as Presenting Sponsor for the second consecutive year!
A MASSIVE thank you to Tempest Aviation Group Inc for pledging to contribute $100,000 over the course of the next three years.
We would also like to recognize the rest of our major sponsors of 2018:
Lumeca Health
DKL Financial Services Inc
Spinco Company
Our major partners:
August Luxury Motorcars
August Mazda
And EVERYONE else that supported us this year; whether you were a sponsor, driver, volunteer, spectator, or even if you just helped spread the word about our cause. You helped make a difference 
?
We are are proud to support Ronald McDonald House BC and Yukon with all proceeds raised, and we are excited to share more details about this soon!