August Family Foundation & Ronald McDonald House: Road to Half a Million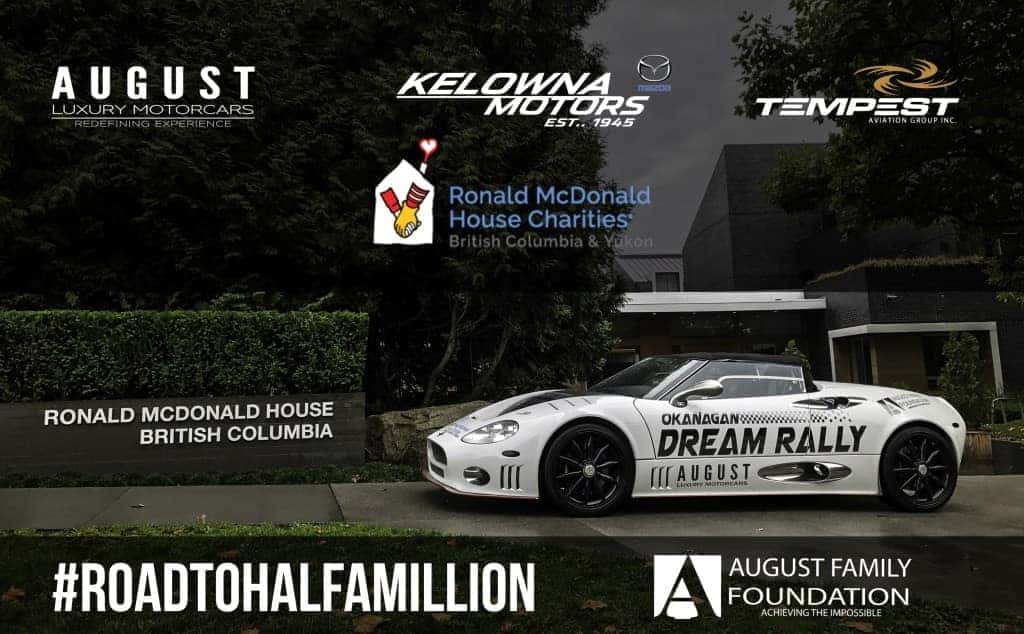 Did you know that over 30% of the children at Ronald McDonald House BC and Yukon are from the Okanagan Valley?
This fact really hit home with us, so we have some amazing news to share!
Over the course of the next 3 years, the August Family Foundation will be working closely with the Ronald McDonald House Charities with one specific mission – to raise $500,000. We are calling it roadtohalfamillion.
Through events such as the Okanagan Dream Rally, Cars & Toys, and a few surprises we have planned along the way, we are confident that we will reach this goal over the next three years.
We are already 20% of the way there, with a generous $100,000 initial contribution from Tempest Aviation and Brent Marshall!
Half a Million Dollars. Three Years. Who's with us?