Supercar Showroom Progress Update Video!
Project: Next Level
What a ride it's been so far at our August V2 location!
Our new showroom has certainly changed a bit in the 6ish months we've been here… and here's a look at some of the evolution so far!
If you've been following along our social media you'll have seen much of the progress as it has happened.
Watch our video above to see some of the progress, as well as the lift install in action!
Below is a photo of when we first started construction of our showroom offices etc.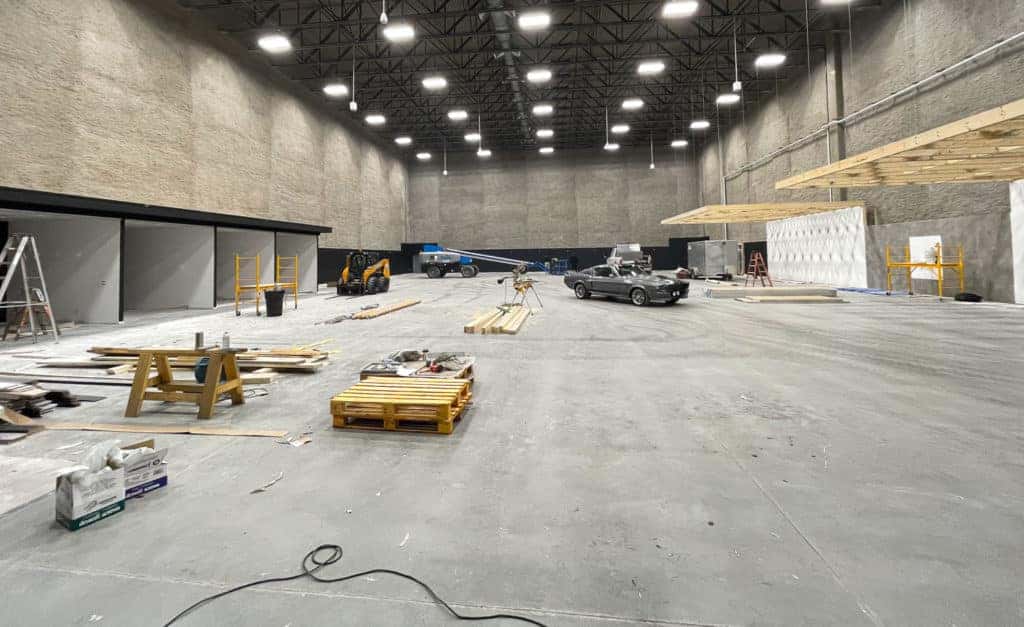 One of the latest and most substantial changes has been the installation of (9)
Bendpak
Triple Lights along the back wall of our showroom. These lifts allow us to fit 27 vehicles along the back wall alone!
In addition to fitting more vehicles, the installation of these lifts made a substantial visual difference to the showroom! The height of them positions vehicles perfectly below the Canadian and American flags hanging on the wall.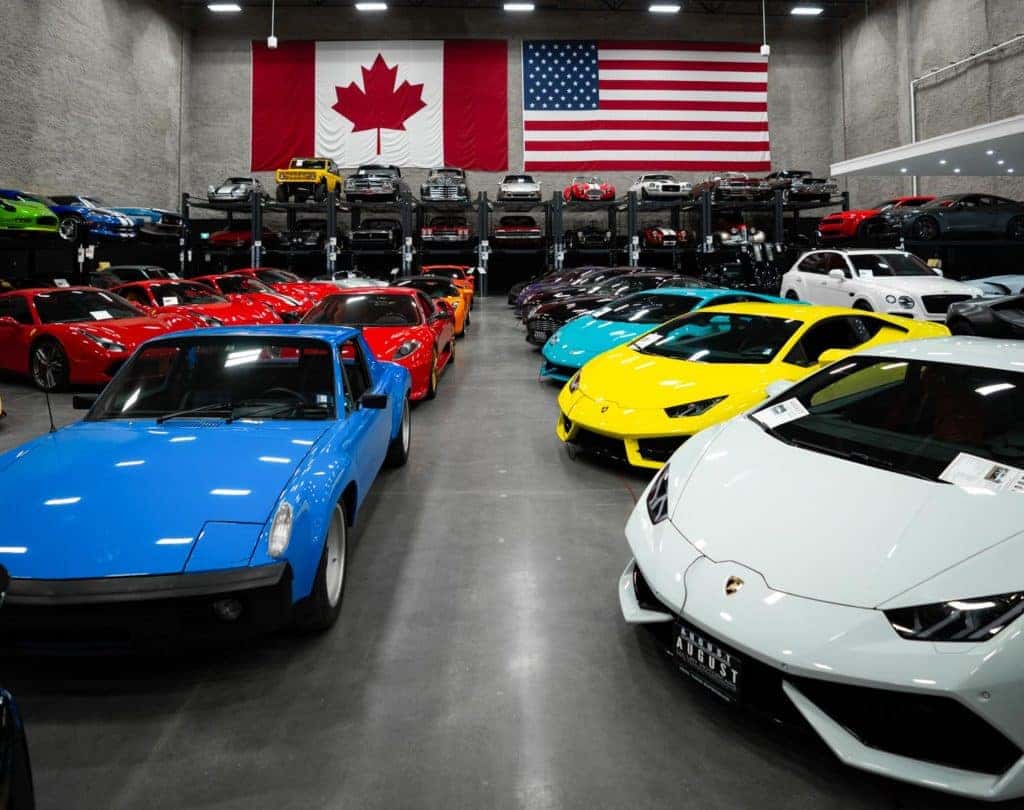 There's still have plenty more to come including lighting for the new lifts, a dedicated vehicle turntable for deliveries/media, plus several other surprises.
We are constantly pushing to redefine what a car dealership can be and we are beyond excited to have all of you along for the ride!
Let us know what you think of our showroom progress so far and what else you'd love to see in the future!