SOLD: 2020 Ford GT Carbon Series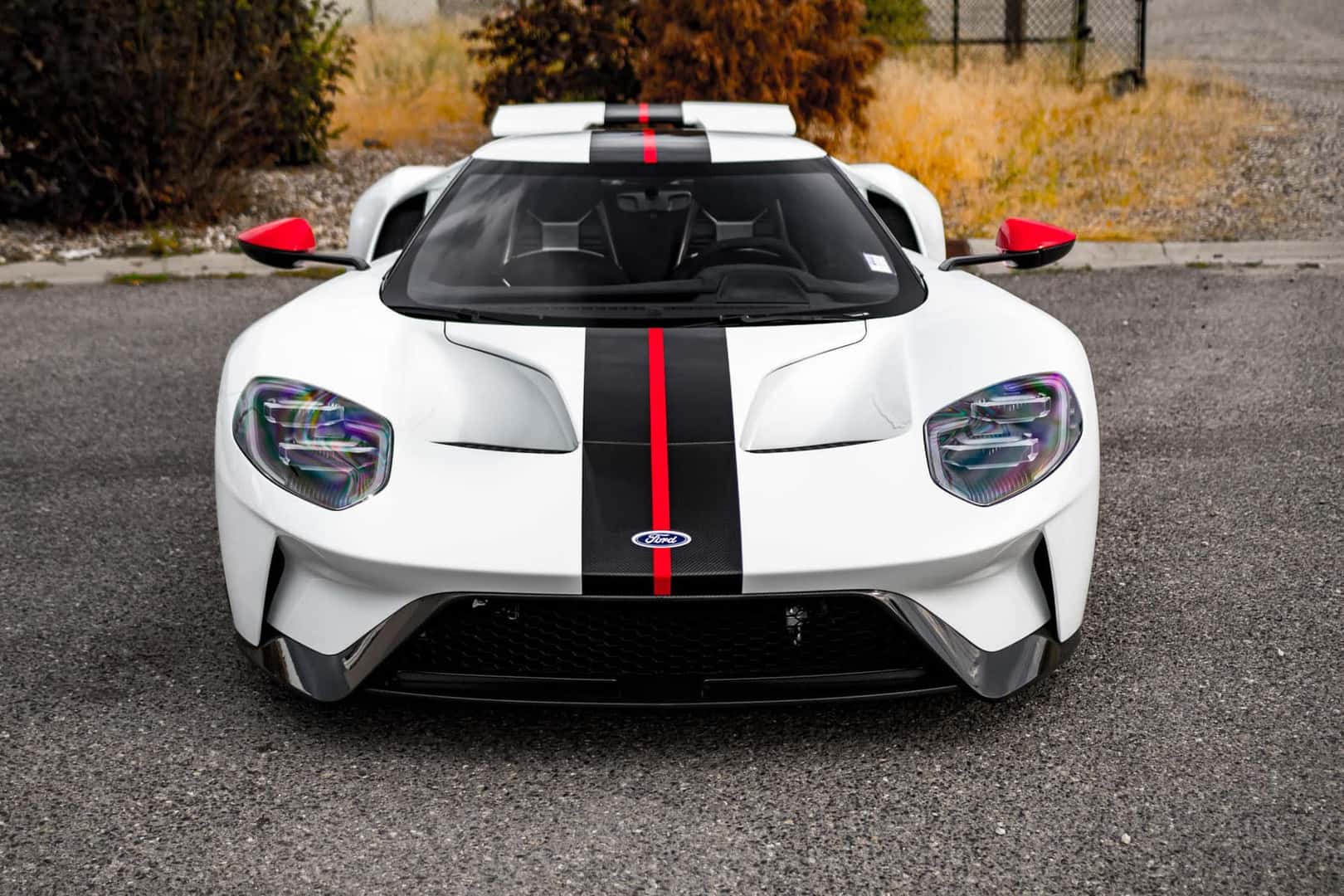 2020 Ford GT Carbon Series Sold By August Motorcars
We're proud to share the sale of this incredible Ford GT Carbon Series, which marks another milestone in August Motorcars' legacy of delivering exceptional vehicles to enthusiasts around the globe.
This limited-edition Carbon Series, only offered to select Ford customers, is presented in Frozen White and shows off the Carbon Red Graphics Package, which features a red center stripe down the middle of the exposed single carbon-fiber stripe.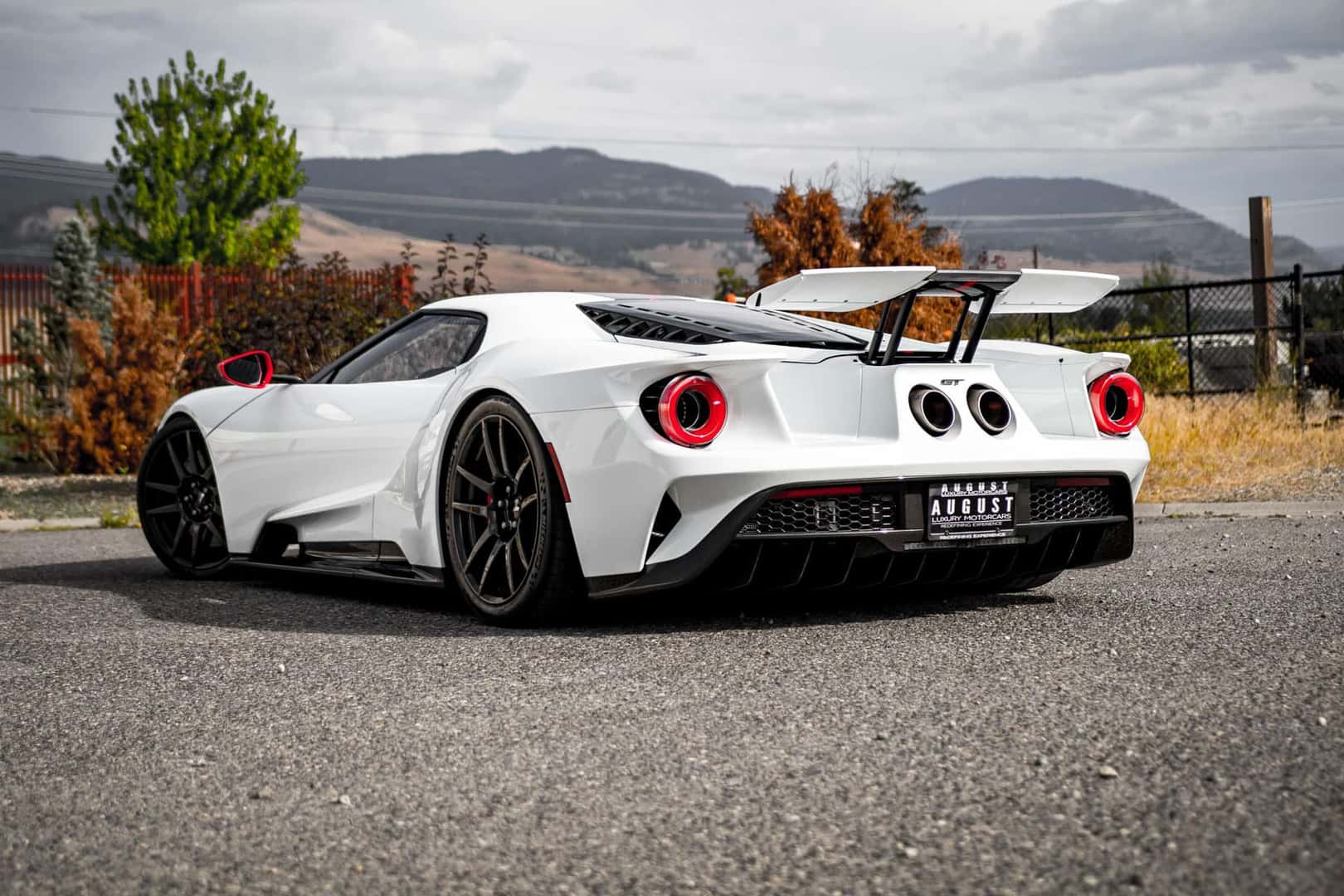 The 2020 Ford GT Carbon Series stands as a pinnacle of automotive engineering and performance.
While first-generation Ford GT, produced from 2005 to 2006, is a true automotive icon, the second-generation Ford GT, introduced in 2020, represents a leap into the future of supercar technology.
It's a high-tech marvel designed for precision and speed. With its carbon-fiber construction and advanced aerodynamics, the 2020 GT is a masterpiece of engineering. It features a twin-turbocharged V6 engine and cutting-edge electronic systems, making it a powerhouse on the track. The 2020 GT embodies the latest in automotive innovation, showcasing Ford's commitment to pushing the boundaries of performance. It's a modern masterpiece that demonstrates how far automotive technology has come since the days of the first-generation GT.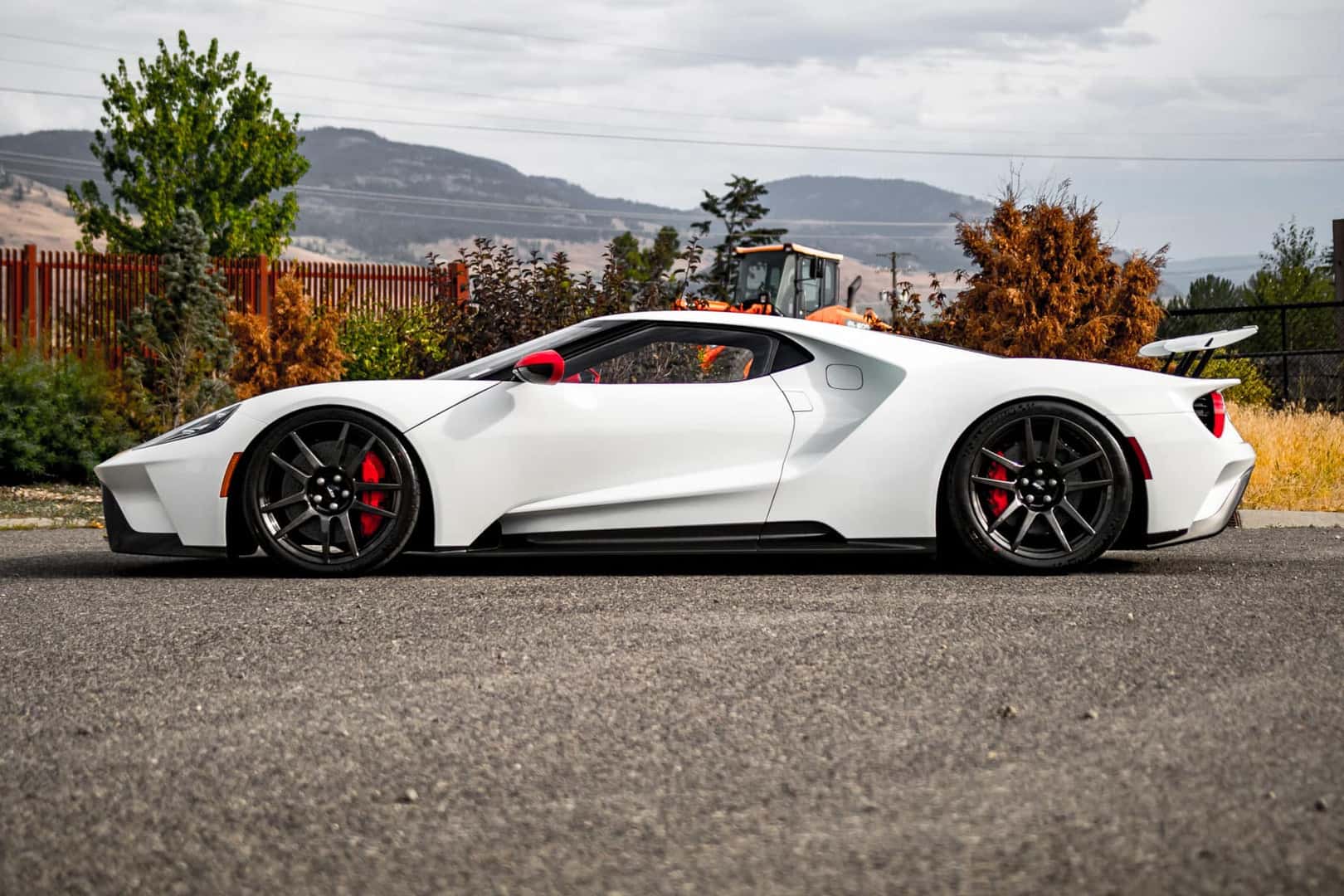 Powered by a very special 3.5L EcoBoost V6 engine, this Ford GT delivers an impressive 660 horsepower, producing an exhilarating symphony of power with every acceleration. Mated to a lightning-quick 7-speed dual-clutch transmission, the GT Carbon Series sprints from 0 to 60 mph in just 2.9 seconds.
Standard features such as variable ride height, selectable drive modes, and launch control showcase the GT's commitment to delivering a dynamic driving experience. The Carbon Series package takes this excellence a step further, shedding approximately 40 pounds from its already lean frame. This upgrade includes eye-catching exposed carbon-fiber stripes, ultra-lightweight carbon-fiber wheels, and a titanium exhaust system that not only reduces weight but also enhances performance.
Furthermore, the Carbon Series introduces titanium lug nuts for additional weight savings, and a polycarbonate engine cover with enhanced ventilation, optimizing airflow to the motor. These combined elements make the 2020 Ford GT Carbon Series an extraordinary car, offering an unrivalled blend of precision engineering, cutting-edge materials, and exhilarating performance. It stands as a testament to Ford's unwavering commitment to pushing the boundaries of what's possible in the realm of high-performance sports cars.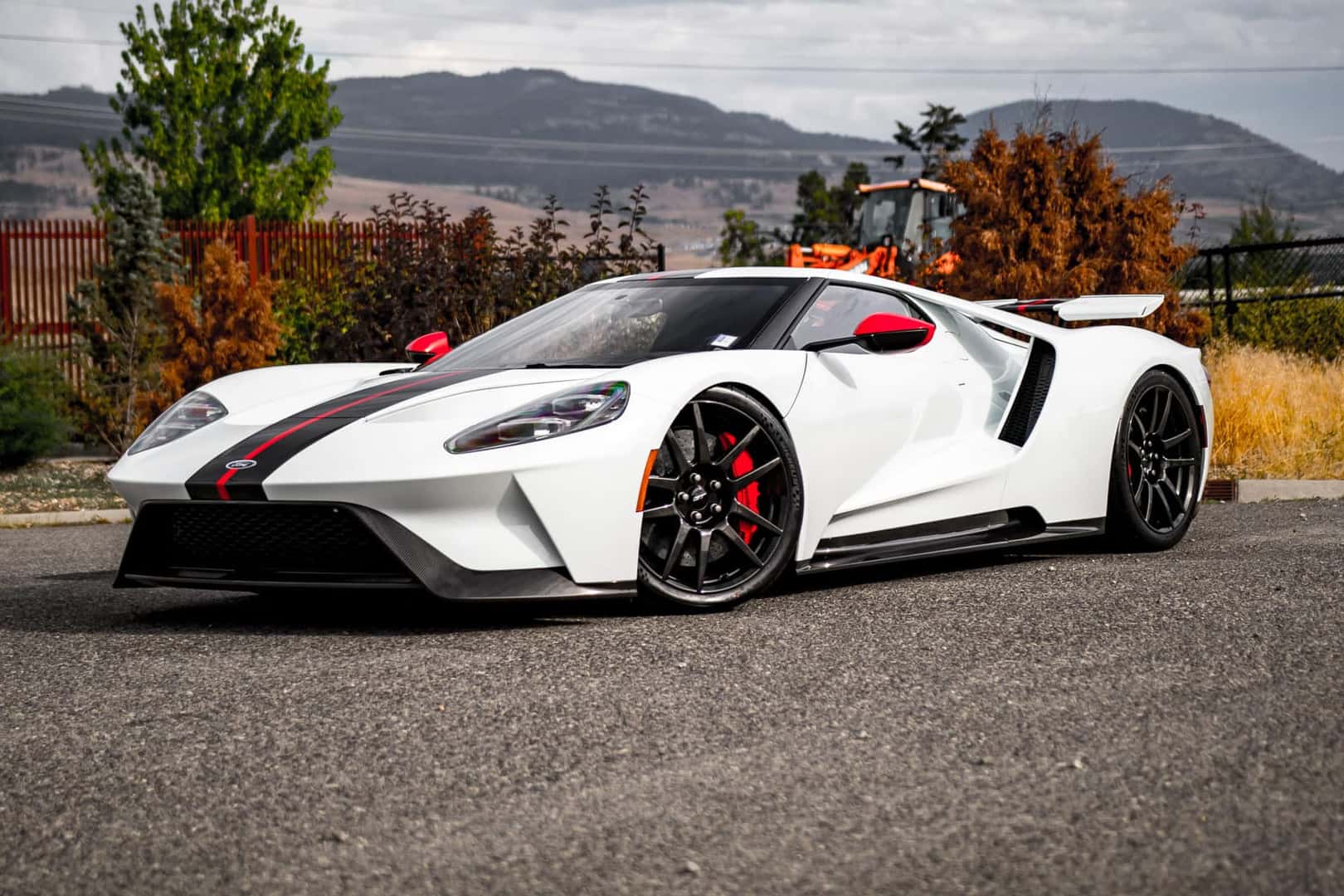 The interior of this Carbon Series GT is a testament to the marriage of luxury and racing heritage. Alcantara-trimmed carbon seats, finished in ebony black, offer both comfort and lateral support, ensuring an engaging driving experience on both road and track. Carbon fiber accents throughout the cabin reinforce the GT's dedication to weight reduction and performance.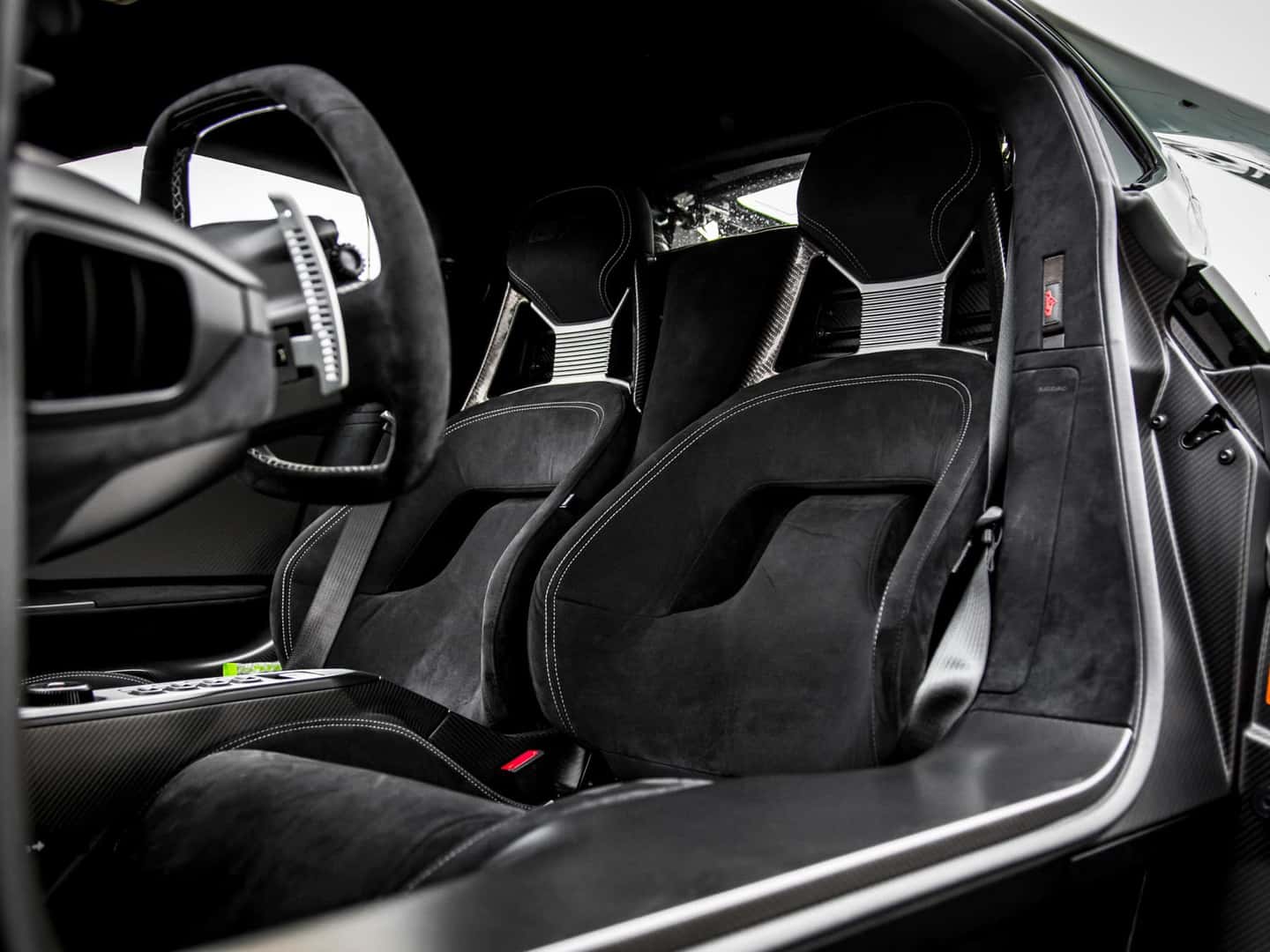 Every detail of this Ford GT Carbon Series exudes performance and precision. The carbon-fiber wheels, in particular, contribute not only to weight reduction but also to the distinctive aesthetics of this rare specimen. The staggered wheel setup, with 20-inch wheels up front and 21-inch wheels at the rear, enhances both performance and visual appeal.
The team at August Motorcars is unwavering in our commitment to providing exceptional vehicles to discerning buyers around the world. Whether it's a vehicle like this Ford GT Carbon Series or any other prestigious automobile in our curated collection, we strive to offer only the best.
Our dedication extends beyond borders, as we understand that automotive enthusiasts worldwide seek the extraordinary. With a seamless and reliable shipping and brokerage service, we ensure that our clients can experience the thrill of owning their dream car, no matter where they are.
From handling logistics to ensuring safe passage, August Motorcars goes the extra mile to make the process as smooth and convenient as possible, allowing buyers to enjoy their new vehicle without any hassles. We take great pride in connecting enthusiasts with their dream cars, wherever they may reside.
FULL PHOTO GALLERY: