December 1: Cars & Toys 2019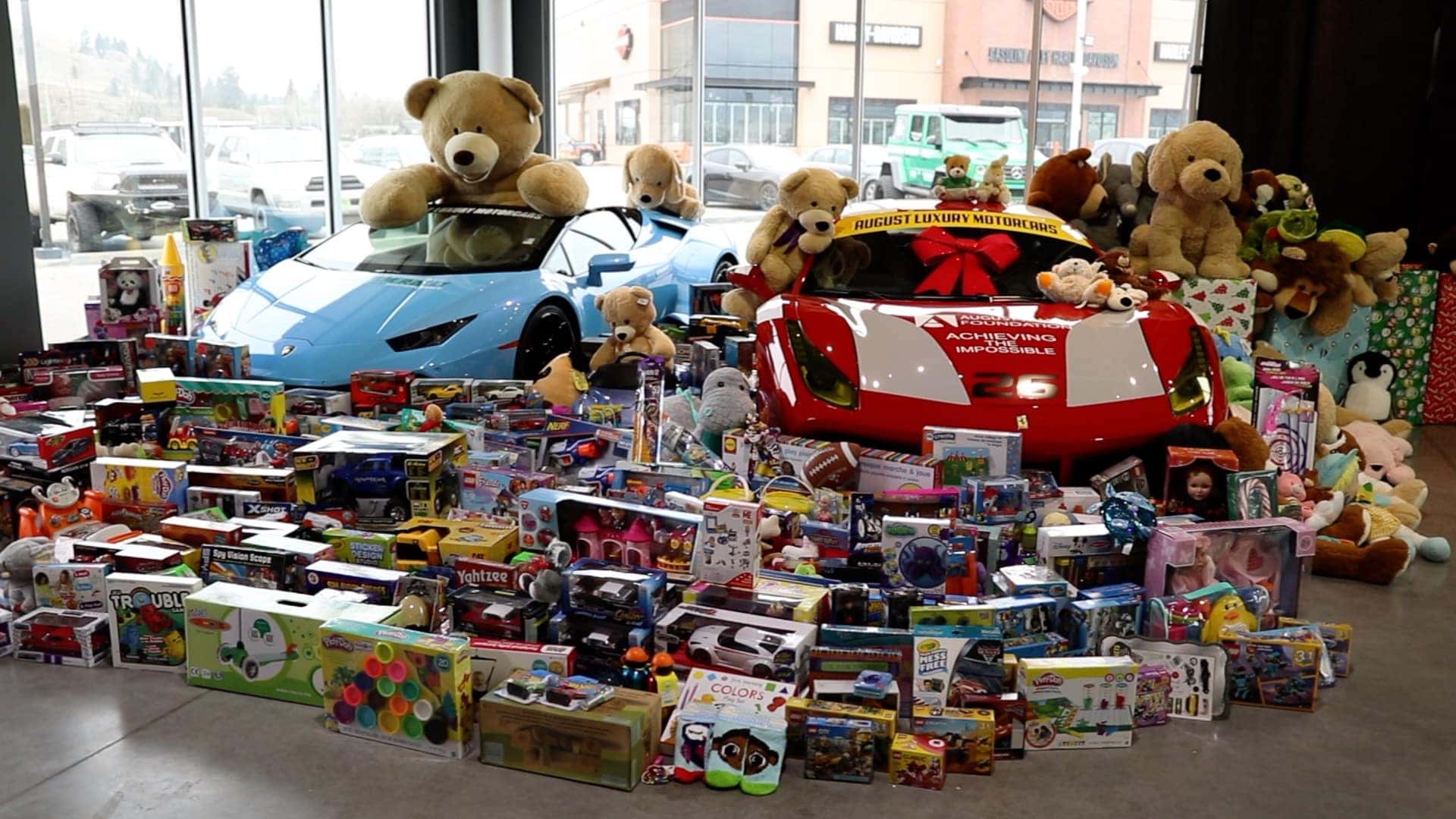 Join us for our 4th annual Cars & Toys event!
The August Family Foundation is excited to present Cars & Toys at August Luxury Motorcars on Sunday, December 1st 2019.
Bring the kids and get a picture with Santa.
Everyone is invited to join us at August Luxury Motorcars on Sunday, December 1st from 11:00 am to 1:00 pm with a new unwrapped toy and get photos taken with Santa and supercars, enjoy some Christmas treats, a bonfire, as well as other festive activities!
Santa will have a very special arrival that you and the family won't want to miss at 11:15 am sharp!
Toys donated this year will be going to Ronald McDonald House BC and Yukon, JoeAnna's House, and Mamas for Mamas to help bring joy to children and their families that need it the most this holiday season!
All Santa photos are free of charge but we do ask all those attending to bring a new unwrapped toy as a donation.
Photos will be emailed to all those in attendance following the event.
* Please note the last photos with Santa will be at 12:30pm *
Be sure to share the event with your friends!
Our official Facebook event page:
https://www.facebook.com/events/400143663999741
Check out the recap for last year below!
https://www.facebook.com/augustmotorcars/videos/373728500055711