Cars & Toys 2020: December 13th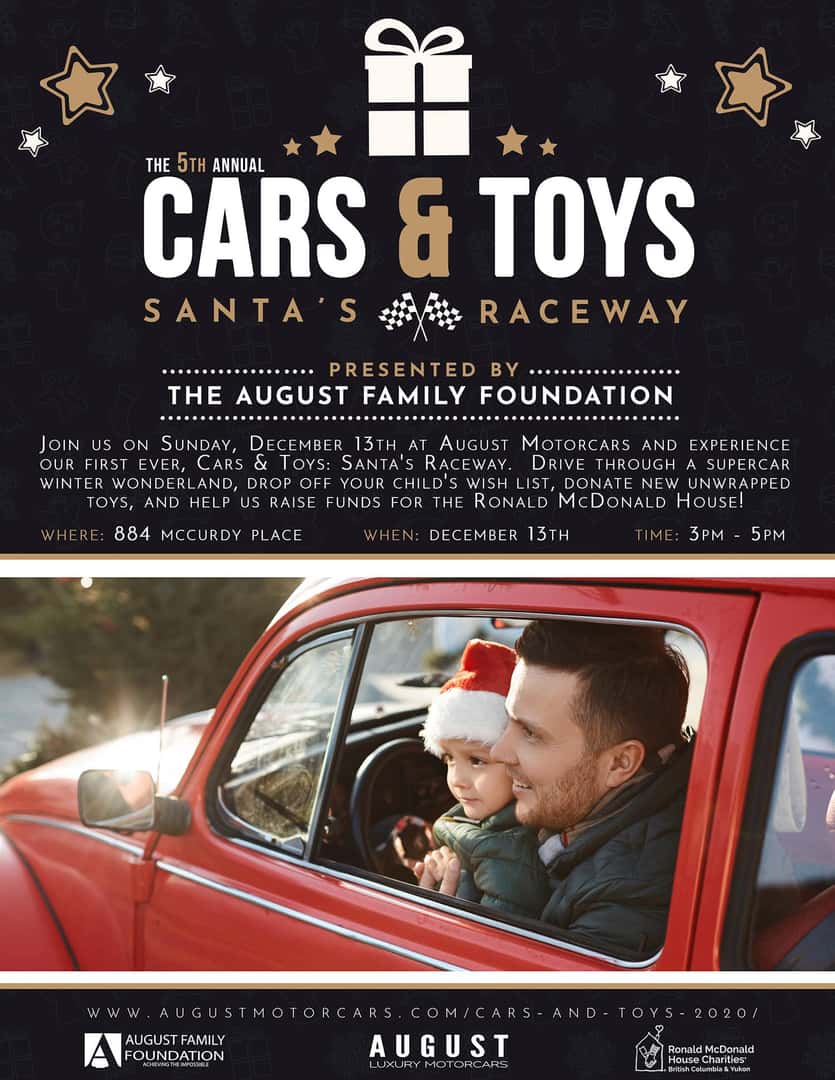 It's Back!
Cars & Toys 2020: Santa's Raceway
HO-HO-HO and welcome to Santa's Raceway!
Join us on Sunday, December 13th from 3PM – 5PM at August Motorcars and experience our first-ever, Cars & Toys: Santa's Raceway.
Drive through an automotive-themed winter wonderland, drop off your child's wish list for Santa, donate new unwrapped toys, and help us raise funds for the Ronald McDonald House!
🎅🏽 Be sure to arrive by 3PM to catch Santa's special arrival! 🎅🏽
(Santa's arrival parade from 2019 shown below)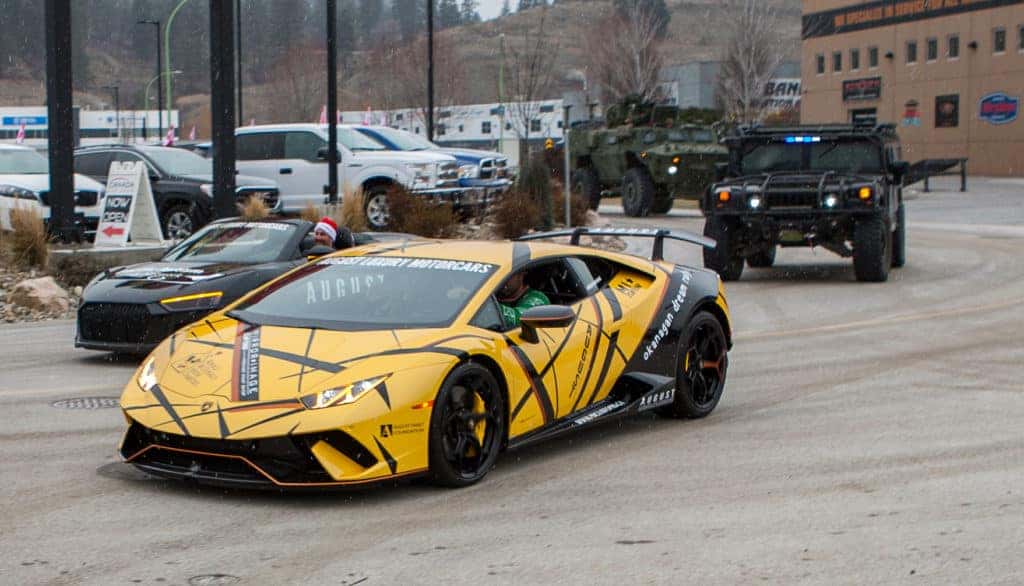 As with many things in 2020 we have had to reimagine things like our annual Cars & Toys event and as such we have decided to go with a drive-through format this year.
Event Details:
Keep warm and stay in your car for a very merry ride through Santa's Raceway. All entries are free of charge but we do ask that you bring a new unwrapped toy for donation and leave it in the trunk of your vehicle. Our elves will happily ask you to open your trunk for a minimal contact donation! Don't forget to bring your wish list! Santa will be there to make sure everyone's Christmas List is brought back safely to the North Pole, just in time for Christmas!
Where:
August Luxury Motorcars – 884 McCurdy Place, Kelowna BC
When:
Sunday, December 13th – 3 pm to 5 pm
All toys and funds raised will be donated to the Ronald McDonald House BC/Yukon.
Help us bring joy to children and their families that need it the most this holiday season!
Please note the selection of vehicles on display will be dependent on the weather.
*All guests must remain in their vehicles at all times for the duration of this event to respect physical distancing guidelines *
If you are unable to make it to the event but would still like to donate a new unwrapped toy you are welcome to drop them off to our dealership during business hours up until December 15th 🙂
(Santa's arrival parade from 2019 shown below)