The Okanagan Dream Rally is back for 2018!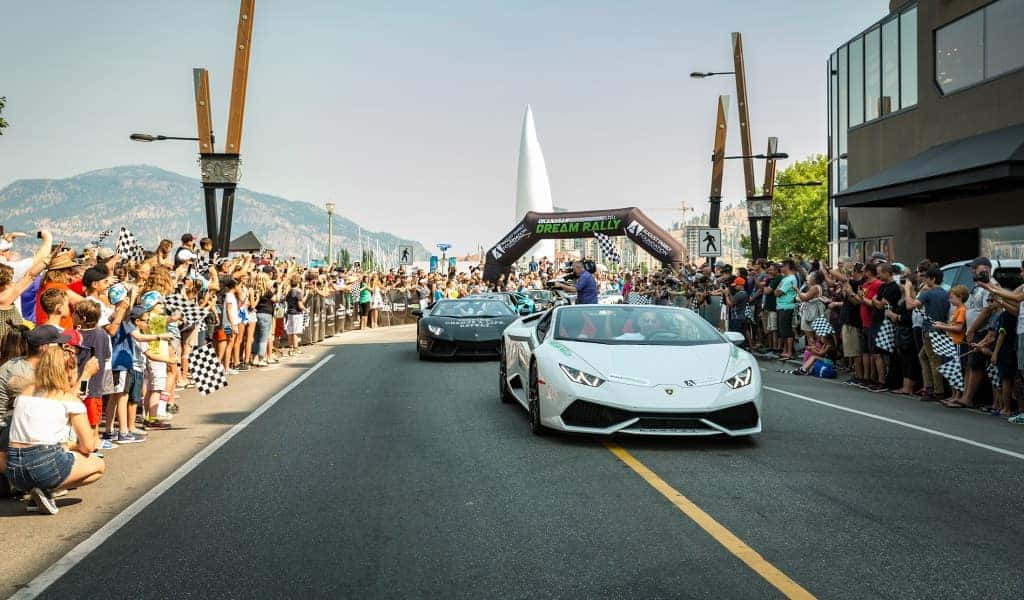 Mark your calendars! The August Family Foundation is very excited to  announce that the
3rd annual Okanagan Dream Rally is back on August 26, 2018!
In just two short years, we have raised $327,000 together.
Join us on the Road to Half a Million!
Over the course of the next three years (2018-2020) we are committed to helping Ronald McDonald House BC and Yukon raise $500,000 to help families staying within the organization's facilities receive the care they need.In 2017 alone, over 30% of the families staying at the facility located in Vancouver were from the Okanagan Valley. This really struck home with us and was a motivating factor in our decision to make this commitment.
Interested in becoming a part of the rally? There are a few ways to do so:
Register and drive your vehicle:
If you have a vehicle that qualifies for the rally and would like to become a driver in the rally, you can register as a Rally Driver.
Register a child as a Co-Pilot:
The kids are the focus of the Okanagan Dream Rally. Our goal is to provide children and youth in need with a special day that they won't soon forget.
Qualifying co-pilots will get their own rally car and driver for the day and will have join the rally as it circuits from downtown Kelowna to Penticton and back.
Become a Sponsor:
If you would like to have your company involved in the Okanagan Dream Rally, there are a few ways you can become involved ranging from vehicle sponsorship (your company decals on rally vehicles) to wrap-up party sponsorship to you name it! We are always open to ideas on how companies in our community could become involved.
Volunteer or Spectate:
There is a volunteer inquiry form on the Okanagan Dream Rally website for those interested in helping out on this special day. Alternatively, if you would just like to come see the incredible vehicles on the morning of the rally as they depart from Downtown Kelowna you can do so as well.
There will also be a spectator viewing area map available closer to the date of the rally, which will outline some of the best places to catch a glimpse of the rally between Kelowna and Penticton.
The rally has a brand new website and driver/co-pilot registration is open!
Sponsorship opportunities ranging from vehicle sponsors (company decals on rally vehicles) to wrap-up party sponsor opportunities are now available.
For more information and to become a part of the 2018 Okanagan Dream Rally please visit www.okanagandreamrally.com or contact us at (250) 860-0444.
Stay up to date by connecting with the Official Facebook Event Page or by signing up for event updates on the Dream Rally website!