Supercars For Super Dads!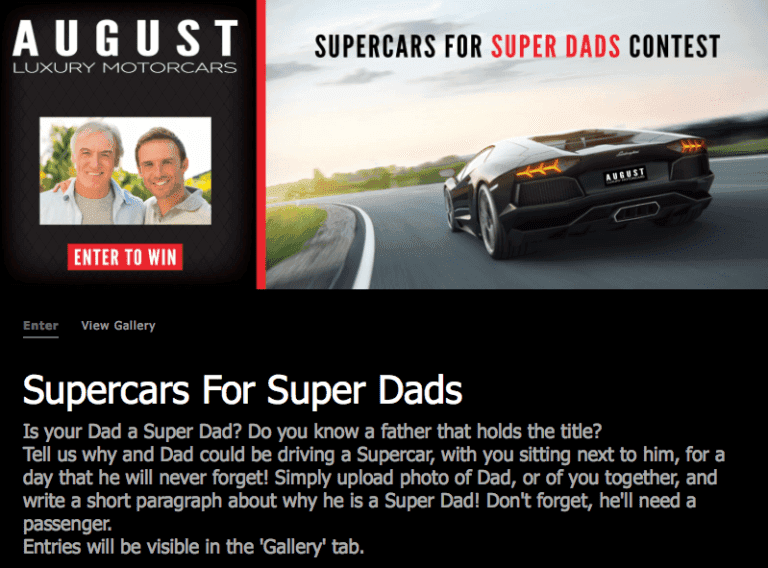 Win an Exotic Car Tour for the Super Dad in your life!
Gearing up for Father's Day, we want to know what makes your dad, or father that you know, a Super Dad! We will select one of these special Dads to win an exciting Exotic Car Tour courtesy of August Exotic Car Tours! Get nominating, because he will need a passenger!
Thanks to all those who entered!