Swinging With The Stars 2020: Team August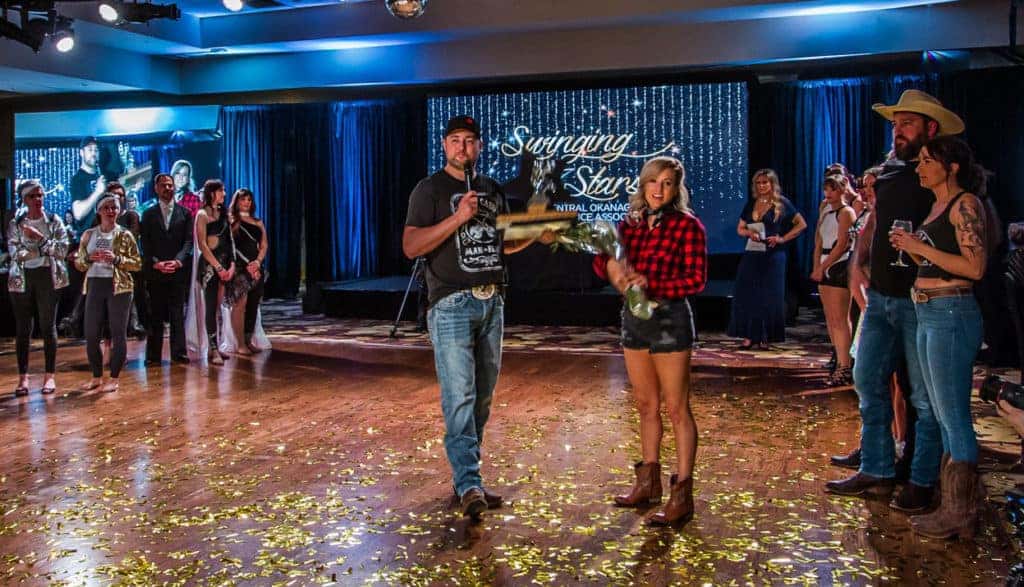 Swinging With The Stars 2020: Team August
We were honoured to be a part of raising $314,500 for the Central Okanagan Hospice Association at the 2020 Swinging with the Stars event this past weekend! Our very own Matt August and his partner Courtney Abram made up Team August showing off their polished moves thanks to Choreographer, Carley Bailey. After losing his uncle while in the care of COHA, Matt has seen first-hand the positive impact hospice can make when losing a loved one. After years of being on the board for COHA, Matt was excited to participate in Swinging with the Stars and create life long memories through his fundraising – two things he is very passionate about.
Throughout the past few months, Matt and Courtney are proud to have raised over $108,000 for COHA through local events, generous monetary donations, an epic night at SPINCO, and an incredible auction! This could not have been possible without the support of our friends, family, customers, and our amazing Okanagan community.
Team August took home two awards!
Most Funds Raised and Audience's Choice
🏆
Congratulations
to all other teams that participated!
Learn more about this incredible annual event!