Welcome to the August Garage!
Welcome to the August Garage, where any make or model is welcome and there are almost no limits to what we are able to offer.
The Garage is August Motorcars' dedicated facility offering complete auto service, repairs, and custom work for all makes and models of vehicles in Kelowna, British Columbia.
We specialize in European and import vehicles with the best technicians in the industry at our disposal.
From regular maintenance and repairs to the wildest customizations, we look forward to welcoming you through our doors no matter what you're looking to get done to your car or truck.
We already have some cool projects on the go that you'll want to follow along!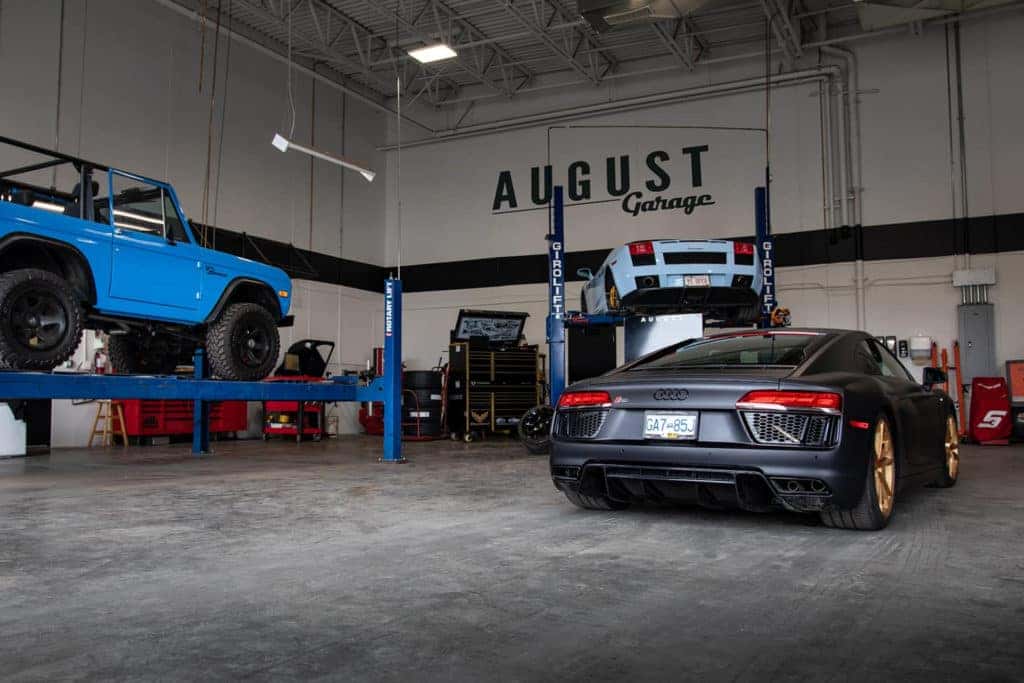 Automotive Service and Repairs at August Garage:
From basic oil changes to extensive engine-out services, we are unlike any other facility in the Okanagan with the broad range of services we offer.
We're proud to have some of the best automotive service technicians in British Columbia with the experience and knowledge to work on any brand of car or truck.
Aftermarket Products & Customization:
In addition to complete auto service and car repair in Kelowna, we offer a broad range of aftermarket product and tuning options for both cars and trucks.
Whether you are looking for ECU performance tuning services, custom wheels, exhaust, suspension, body modifications, or anything in between, August Garage has you covered.
We are able to source some of the best product brands in the industry.
Custom Projects & Vehicle Restorations:
We love custom projects.
Whether it's a classic Ford Bronco or Camaro restoration, a highly modified street car, or a Hummer H1 build, we can do it!
If you have anything in mind that you'd like to do, reach out to us with your ideas and we would love to tell you how we can help!
For more info on the August Garage and what we can offer, please visit our website!