Welcome to the August Auto Group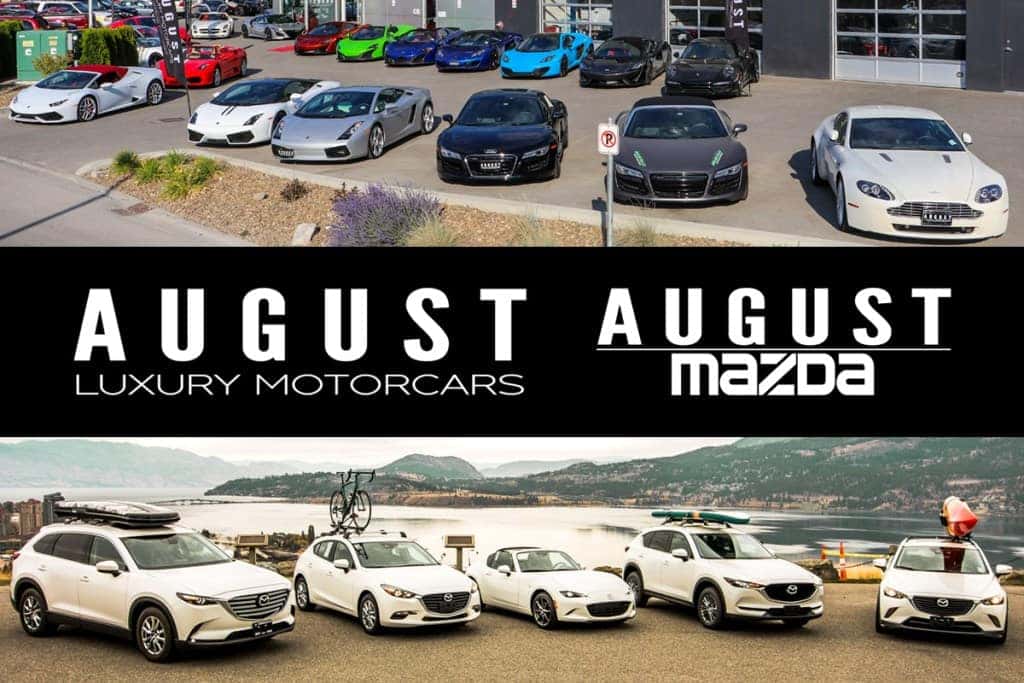 Two dealerships. One family.
The August family has always been passionate about all kinds of vehicles.
As many of you may know, August Motorcars and Kelowna Motors for Mazda have both been August family-owned auto dealerships with the history of Kelowna Motors dating back to 1945.
Fast forward to 2018 and we felt it was time for the August Auto Group to be born.
Kelowna Motors for Mazda was founded by Archie August in 1945 and we will never forget about its history, however since August Luxury Motorcars was founded within our same (August) family, we felt that moving forward by branding both dealerships under the August Auto Group made the most sense.
We are excited to move forward with both dealerships under one name and have an exciting vision for the future of Mazda which fits well with the August brand that people have come to expect!
We are excited to have you join us on this journey.
Welcome to the August Auto Group!
August Luxury Motorcars:
www.facebook.com/augustmotorcars
www.instagram.com/augustmotorcars
August Mazda:
www.augustluxurymotorcars.com
www.facebook.com/augustmazda
www.instagram.com/augustmazda